Live Steam Products and Services
We carry the Highest Quality Live Steam Trimmings and Appurtenances to be Found Anywhere. We carry Valve and Piston Mechanical Lubricators, Valves, Injectors, Whistles and all other Items needed in the Construction and Maintenance of your Miniature Steam Locomotive. We also have a Full Line Of Model Engineer Taps and Die Sets at an Affordable Price. We can also do Special Orders of One Tap or Die as Quotes are Free. We will also be carrying Oil Burners for use on 1", 1 1/2", 2", 3", 4' and 5" Scles. We are also working on a full line of Large Scale Water Gauges. These have solved many a customers water level problems on our locomotive rebuild jobs. Please Contact us for your Special Needs. Please keep an eye on our Monthly Specials.
We have a Full Line of Prints and Reproductions to choose from. We will also be Offering a Displacement Feed Lubricator for the "Marie E" in 1 1/2" and 2 1/2" Scale.
If it is not in the Catalog Please ask us. We are your One Stop Source for all your Needs for your Live Steam Hobby. Expert Pattern Work Available for your Custom Castings. One Hour Minimum, you only Pay for the Actual Work and Material. Let us Give you a Free Quote.
Specialty Items
Custom Machinig, Welding and Full Pattern and Casting Services are Available at Affordable Prices. We can Construct Your "O" Gauge Flying Scottsman Boiler in Steel or Copper to a 15" Gauge Consolidation Boiler in Steel to Miniature Boiler Non Code Standard. All of our Work is Done to Above Minimum Code for Your Satisfaction and Safety. Please Note that all of our Boilers are Non Code which means Affordable and We only Construct Miniature Boilers and Certify. Code and Non Code Safety Valves are also Available.
The Highest Quality Live Steam Fittings to be Found Anywhere




A & K ENTERPRISES
More Products

Quality You Can Count On
Complete Locomotive Kits Available on Special Request
SAFETY VALVES FOR 1 1/2" SCALE STEAMERS WITH 1/8" AND 1/4" NTP THREADED INLET, VERY AFFORDABLE.
Wm. L. Daney Style Oil Burner for 2 1/2" Scale Steam Locomotives. We have most of the original Daney prints on shelf from 1 1/2" to 5" Scale. We will be producing more of his work in the near future.
LARGE SCALE VALVES FOR YOUR MARINE, LOCOMOTIVE OR STATIONARY SERVICE!
As always, Contact us for a Quote Based on your Unique and Specific Needs.
Chet Petrson Style Oil Burners which may be used on Large 1" to 1 1/2" Scale Steam Locomotives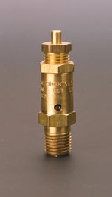 "Live Steam & Locomotive Supplies"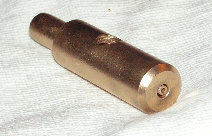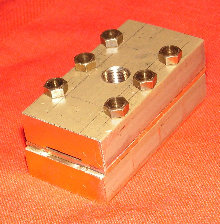 NEW
ITEMS!!!