Products & Service You Can Count On
We have everything you need for your Miniature Steam Set Up. From Table Top to 15" Gauge. Valves, Steam Cylinder Oil, Fittings, and Much More. We have a Full Line of Table Top Steam or Stirling Cycle Engines for you to choose from. We also carry a Full Line of Live Steam Manuscripts for your Construction, Maintenance and Operational needs from Miniature to Full Size. Contact us for prices, specifications and availibility or Send for Our Full Line Catalog. All Quotes are Free.
We have a full Line of Injectors which can feed your Miniature Boiler 11 Ounces per minute with our No 2 Injector to 2 Gallons per minute with our No 16 Injector. We keep the Full Line on shelf and can find you your Special Order Needs for your Size of Injector. We now carry Large Scale Injectors. Keep watch of our Web Site for Monthly Specials.
We have the Ability to Construct and or Repair any Size Steam Locomotice. We have a Complete Machine and Weld Shop as well as the Ability to Fabricate or Machine Custom Components. We also have Custom Pattern Work and Foundry Pouring and Moulding Capabilities. We can complete your Engine Kit or Build from Scratch per your Drawings or Specifications. If you need your Engine Shopped we will be ready to repair or rebuild your steamer of any size. Contact us for a Quote and watch for our 2" Scale Atlantic Ready To Run or in Kit Form. We are hoping for this Spring. Contact us for Details.
Ask us about a Discount on Gingery or Lindsay Publications. Buy from us and get a Discount off of the Cover Price on Titles we have on shelf.
We now stock 1/8" NTP Valves and Unions.
Contact us for our Full Line Catalogs on CD.


Please do not combine any other Discount with Our Monthly Special. Credit Vouchers as always are welcome.
Monthly Specials




A & K ENTERPRISES

The Highest of Quality
Contact Us for all Your Shop Services & Live Steam Needs!
Watch For Our Monthly and Regular Specials
One Quart High Quality Steam Cylinder Oil. One Quart Only $12.00! A Lighter Weight Formulated for use on Mechanical Oilers used on Miniature Steam Locomotives.
Plus S & H. Note: Oil may only be shipped UPS within the USA and Canada.
NEW ITEMS & PRICES!
Authentic scale model Steam Whistle with adjustable pitch. This beautiful little whistle has a nice crisp tone. It looks and works just like its full-size predecessor. Cast bronze valve and handle with brass pipe. Thread size 1/4-40, 2 3/4" high. Let her blow!
Live Steam and Diesel Graduated Brake Stands. Contact Us for Pricing and Availability Plus S&H!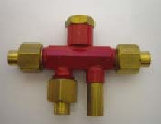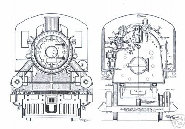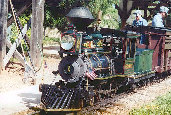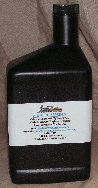 "Live Steam & Locomotive Supplies"